Store
Debra Lyn: A Cold Wind Blows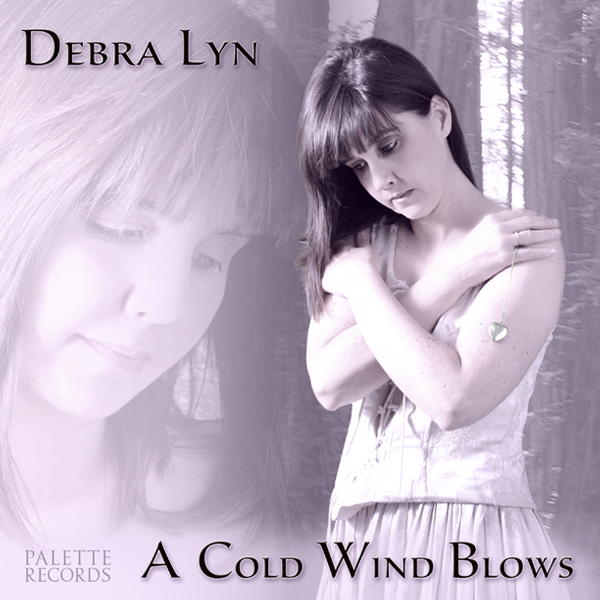 Release Date: 2014 | Palette Records
Format: CD & Digital
For licensing info. Email: info@paletterecords.net

ABOUT DEBRA LYN | ABOUT A COLD WIND BLOWS
Buy Direct from Palette Records and Save!
Digital Album
Normally $11.99
Save When You Buy Two Digital Albums!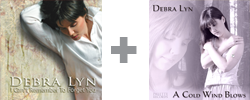 Normally $21.98

** iTunes friendly digital MP3 files (zip file download)
"A Cold Wind BLows"
On March 17, 2014 Debra Lyn released her second solo studio album A COLD WIND BLOWS.
Over five years in the making, Debra Lyn's A Cold Wind Blows is an invitation to experience the vast complexities and stark, simple truths that shape our most intimate relationships, define our deepest emotions, and ultimately determine who we are… and who we aren't.
It is a vivid snapshot of a marriage rocked by infidelity and addiction, and a gut-wrenching journey into the heart of "a good wife" besieged by pain, anger, helplessness, hate and loss. And yet, astonishingly, this tale is not a tragedy.
Rather, it is a universal anthem of unwavering courage and uncommon strength — one where the battlefield isn't joined by men and women, or husbands and wives. This war is utterly within, and ultimate victory or defeat boils down to one question: what does 'till death do us part mean when the marriage dies, but the love goes on?
The answer is meticulously and masterfully revealed through each track on the wings of a cold wind; sometimes in potent gusts, sometimes in gentle breezes, and always with unforgettable impact.
In addition to Debra Lyn's vocals which have been described as "haunting," and "introspective," the album features some of Nashville's finest musicians.
For additional info., photos and reviews please visit Debra Lyn's "A Cold Wind Blows" page.