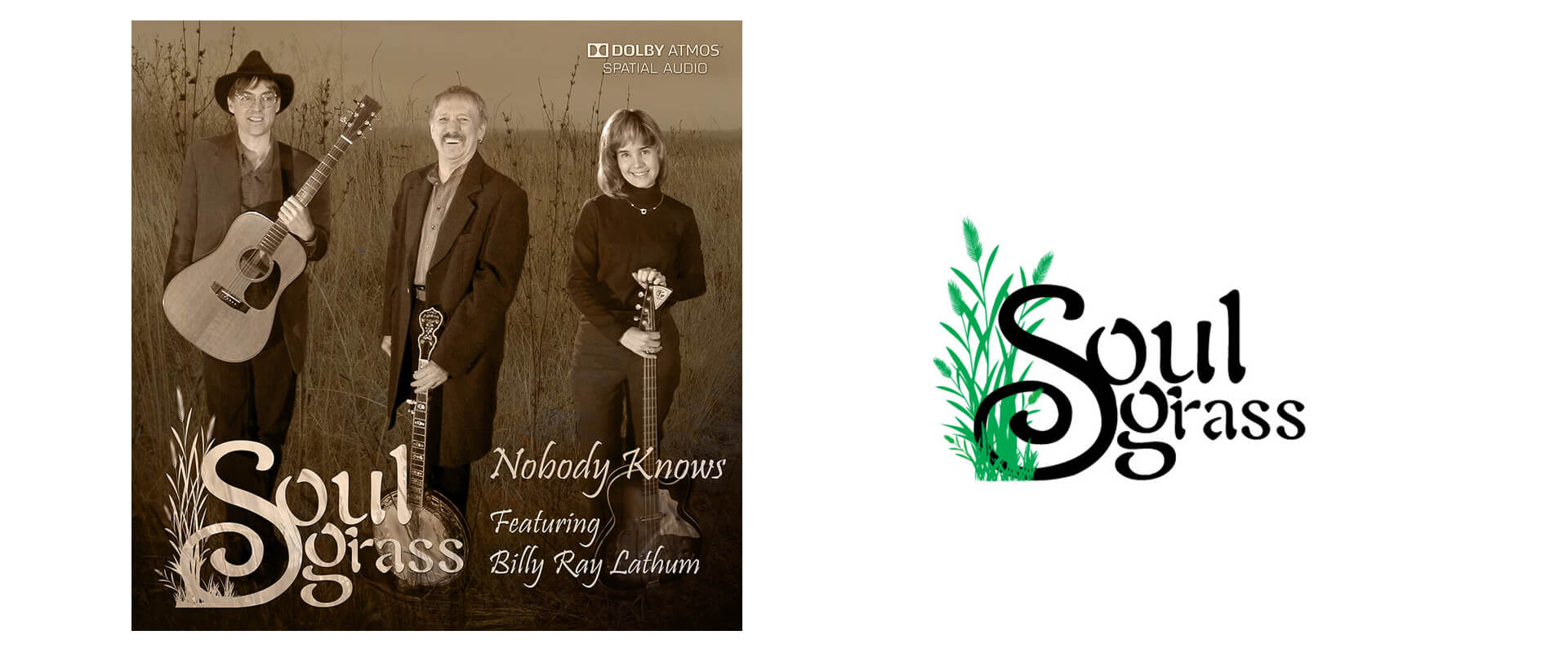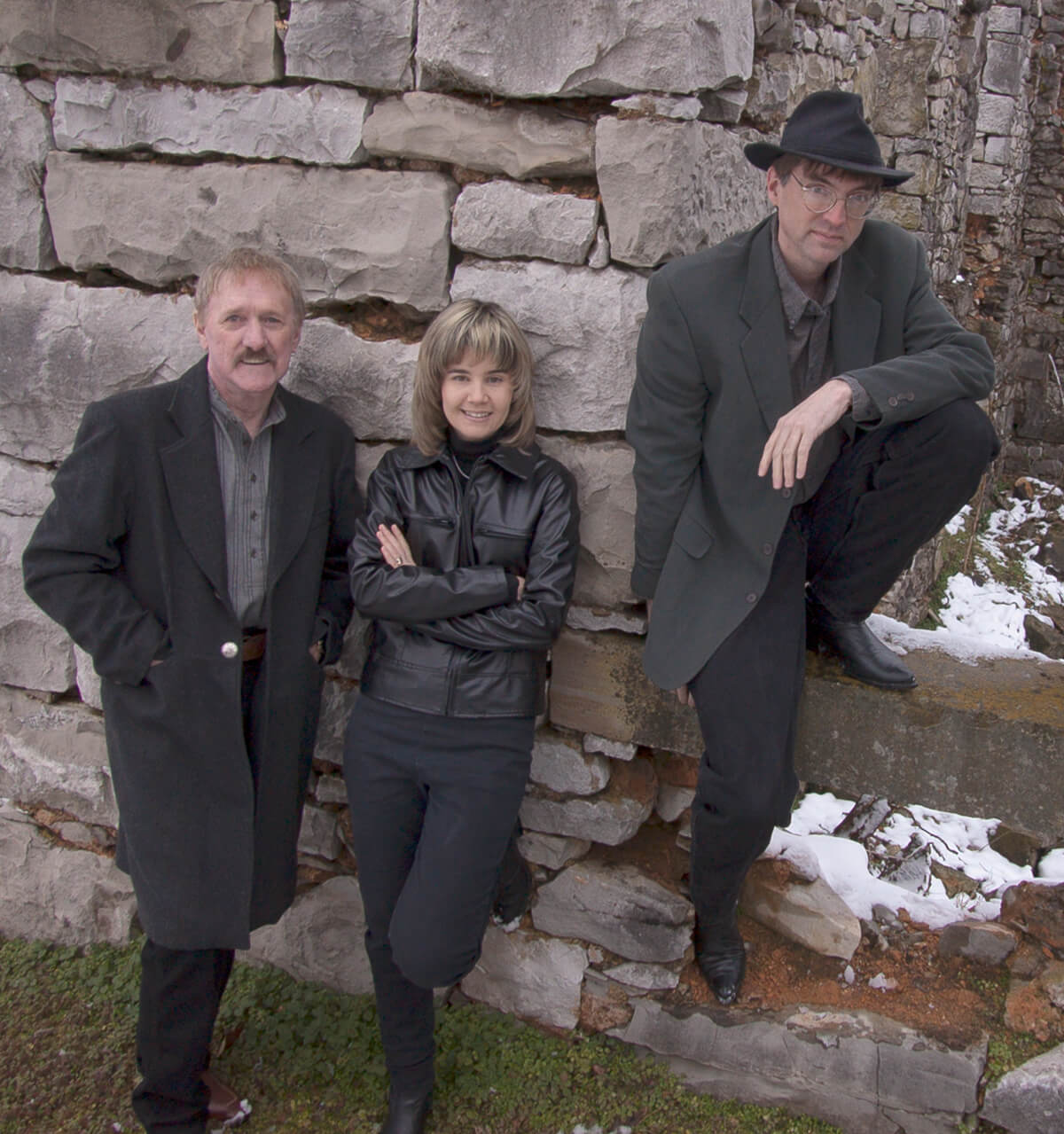 About Soulgrass
Soulgrass was a progressive bluegrass band from South Central Kentucky. The original band featured Debbie Heavers (aka Debra Lyn) on lead vocals and bass guitar; David Gilbert Foster on acoustic guitar and vocals; Curtis Burch (New Grass Revival, The Great Dobro Sessions, and O' Brother Where Art Thou) on dobro; Joel Whittinghill (Kentucky State Fiddle and Mandolin Champion) on mandolin & fiddle and Joe Larson on banjo. Although Curtis, Joel and Joe did perform with Soulgrass, along with occasional performances by Mike Schroeder on mandolin and Steve Cooley on banjo, the core members of the band were Debra and David. Interesting fact: Soulgrass was named by John Cowan (New Grass Revival) when Debra & David were opening for him at in club in Bowling Green, Kentucky and he remarked that he liked their "Soulgrass."
Soulgrass released their first self-titled CD in 2002. Two singles, including an original written by Debra, were released in the U.S. on the Prime Cuts of Bluegrass compilation CD. Nearly 400 radio stations throughout the U.S. Australia, France, England and the Netherlands reported airplay for these singles. The Soulgrass version of "Love Please Come Home" was also added to the playlist for cable television's Music Choice.
After the release of the first album, Debra and David began their search for a third permanent member of the band, preferably someone who could sing and play banjo. As luck would have it, Billy Ray Lathum was living in Nashville at this time – just an hour and a half away from Horse Cave, Kentucky where the band was based. From the moment the trio got together, everything just clicked. Billy's vocals, musical style and upbeat personality were the perfect complement to the band that Debra and David had envisioned.
Building upon the momentum created by the release of the first album, Soulgrass quickly got to work creating a new show to feature Billy Ray and choosing material for their second album. During the summer of 2003, Soulgrass began recording with the late Bil VornDick at his Mountainside Audio Labs studio just outside of Nashville, Tennessee. The first Soulgrass album had been recorded with Bil at the suggestion of Curtis Burch. Bil was a well-known engineer and producer in Bluegrass music circles with resume featuring a veritable who's who in bluegrass music from Allison Krause, Newgrass Revival and Bela Fleck to Rhonda Vincent so it was a natural choice to record the second album with him.
About "Nobody Knows," the Album
Billy Ray was instrumental in choosing some of the cover songs such as "Dooley" and "Nobody Knows," written by Mitch Jayne and Rodney Dillard, which he performed with the Dillards. Billy also played with Herb Pedersen who wrote "Wait A Minute." Debra and David were introduced to Kate Wolf's music by a Soulgrass fan who suggested that they should consider recording one of her songs. Kate's song "Across the Great Divide" was a natural pick as it is not only a beautiful song, but it also gave the band an opportunity to feature the harmony vocals they were becoming known for. The first Soulgrass album featured a number of interesting remakes so "Higher & Higher" was another perfect song for the trio.
Billy invited Brad Davis, his long-time friend to play mandolin and guitar on the album. Brad is a Grammy Record performer, songwriter, producer, session, and touring artist. He has worked with Marty Stuart, Earl Scruggs, Billy Bob Thornton, Forester Sisters, Sweet Hearts of the Rodeo, Willie Nelson, Sheryl Crow, Emmy Lou Harris, Roger Miller, Steve Earl, David Lee Roth, Dwight Yokum, and others.
Robert Bowlin, a two-time National Fingerpicking and Flatpicking Guitar contest winner, has been a band member with legendary artists like Bill Monroe, Maura O' Connell, Kathy Mattea, the Osborne Brothers, and many more. Robert is now touring with singer-songwriter Wil Maring.
Tom Roady was a longtime Nashville percussionist who played and/or recorded with everyone from Emmylou Harris and Art Garfunkel to R&B greats Wilson Pickett and James Brown. Tom was nominated and won Grammy Awards, CMA Awards and ACM Awards.
The album was mixed and mastered in Dolby Atmos/Spatial Audio by Jeff Silverman, another long-time friend of Billy Ray's. Billy invited Jeff to play guitar on the Dillards album The Dillards Versus the Incredible LA Time Machine and had also coached Jeff in the finer points of playing along with country and bluegrass songs when Jeff took the place of Danny Gatton, playing guitar in Roger Miller's band. Billy, Debra and David had originally spoken to Jeff in 2002 about being involved in the recording, but the logistics of Jeff being in Los Angeles and the band being in Kentucky made that difficult at the time.
Although Soulgrass was only together for a short, few years, they performed at numerous clubs and festivals throughout the southeastern U.S. and were featured performers on many live radio and television programs in Kentucky, Indiana, North Carolina and Tennessee. The band, along with Billy Ray, headlined the Mayberry Days festival in Mount Airy, North Carolina and performed in venues such as Nashville's Station Inn and Johnson City's Down Home Pickin' Parlor.
Soulgrass – 2 LIVE songs and an interview from "KET's Mixed Media" Show – 2002
Featuring: Billy Ray Lathum, David Gilbert Foster, Debra Lyn & Mike Schroeder