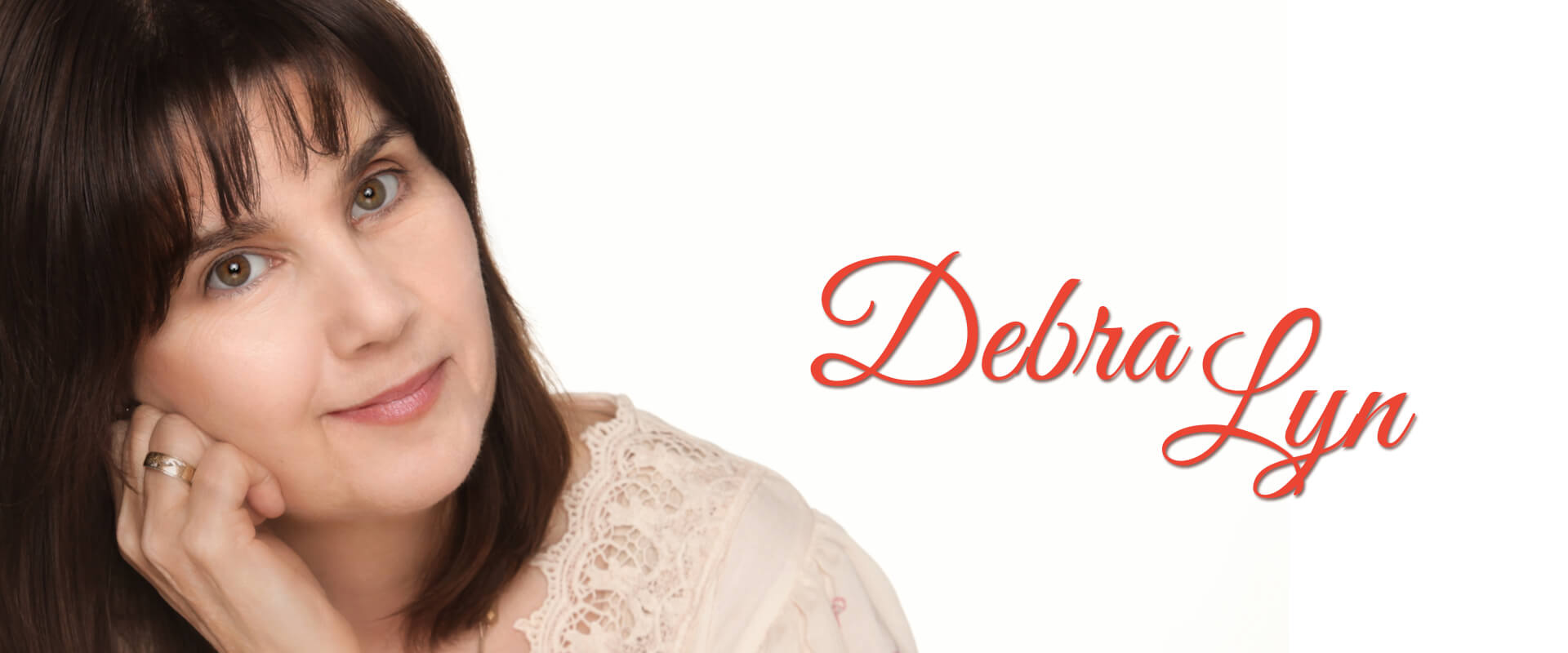 Debra Lyn
Debra Lyn is an Americana/Folk artist and singer/songwriter based in Nashville, Tennessee. Her music roots run deep through traditional country music to bluegrass and folk.
New Album "Ashes" Now Available!!
"Ashes" features nine original songs written by Debra Lyn and Jeff Silverman. The album addresses issues that are close to Debra's heart like homelessness and animal cruelty. Debra has also drawn inspiration from the untimely loss of Tina Turner and incorporated elements of her life story, intertwined with personal experiences shared by friends.
Jeff Silverman performed, arranged, engineered, produced and mixed and mastered the album in Dolby Atmos/Spatial Audio.
Click to read more and listen to "Ashes," on Debra's site
Soulgrass – "Nobody Knows"
Featuring Billy Ray Lathum
This is the album that nearly never was. The band Soulgrass: Debra, David Gilbert Foster and Billy Ray Lathum performed and recorded together 2002 – 2003 (see below). Soulgrass had started work on a new album in 2003, recording 7 tracks. In early 2004 Debra moved to California, which left the album unfinished. The recordings were tucked away and nearly forgotten about.
Prior to Billy Ray's passing in 2018, David reached out to Debra who had by then moved to Tennessee. A few more years went by and Debra began working once again part time with David at the nonprofit American Cave Conservation Association. At that time David was working on his new album and asked Debra to add background vocals. David and Debra then began talking about the possibility of releasing the 2003 recordings with Billy Ray as an EP. They also remembered the live radio recording, "Bluegrass Breakdown" and thought excerpts of this might be a great addition to show Billy's unique character and the camaraderie the band shared.
Enter Jeff Silverman, who had recently updated Palette Music-Studio-Productions to enable him to mix in Dolby Atmos/Spatial Audio. Dolby Atmos may seem familiar, as this is the format most movie theaters use to deliver sound. It allows the listener to feel as though they are inside the sound. This technology is now available for music on Apple Music, Amazon Music and TIDAL with more companies certain to jump on board.
Since this is still a new process for music, Jeff suggested mixing and mastering the Soulgrass recordings in Dolby Atmos. He felt that this might give the project a competitive edge as this is still a relatively new music format and there are few bluegrass releases available.
The original tracks were imported into ProTools, excerpts from the live radio show were added and everything was and mixed and mastered in Dolby Atmos. The new Soulgrass album includes classic remakes of songs by The Dillards, Herb Pedersen, Jackie Wilson and Kate Wolf as well as two Soulgrass originals written by Debra. The official release date for "Nobody Knows" is March 20, 2023. More history on the band and song samples can be found here:  Read more and listen to Soulgrass
"I Can't Remember To Forget You – 15th Anniversary Edition" (3D)
2021 marked the 15th anniversary of the release of the first project that Jeff Silverman and Debra Lyn worked on together. Initially released as an EP of 7 original songs in 2006, this was followed by a full-album release in 2009 adding two new original songs and a classic remake of "Cats In The Cradle" by Harry and Cindy Chapin.
The 15th Anniversary Edition has been re-mixed and mastered in Dolby Atmos 7.1.4. This immersive format gives the album a new life and listeners an entirely new experience. While "Cats In The Cradle" does not appear on this release, 3 new songs have been added to the album. The original version of "Devil With The Blue Eyes" was included on Debra's last release "Blue Sun Rises." Two new songs included are "Heaven Would Be Hell," which was recorded in 2004, but never released and a brand-new song "You Can't Hold Me Close When You're Holdin' The Bottle" written by Debra and recorded in June of this year. The "Bottle" song was a collaborative effort bringing together background vocals from our friends in the UK: Scotland, England, Ireland & the Czech Republic as well as musicians from Nashville and Canada. Read more about everyone involved.
The Wexford Carol (Tom Billy's Jig)
"The Wexford Carol (Tom Billy's Jig)" is a traditional Irish Christmas Carol. Released just before Christmas 2020, this carries on the Celtic/Folk format from Debra's "Blue Sun Rises" album.
One Voice
Also released in 2020 was "One Voice" which was inspired by not only the trials of dealing with the COVID 19 pandemic, but also the injustices relating to human relationships. The silver lining is that even though we are all different from each other, there are still so very many things that are the same. "One Voice" continues in the Celtic/Folk flavor of "Blue Sun Rises."
Blue Sun Rises
"Blue Sun Rises," Debra Lyn's third CD for Nashville-based Palette Records, brings together traditional music that clearly speaks to Debra's Irish/Scottish/English heritage and intricately weaves these influences with original material. Please visit Debra's "Blue Sun Rises" page to hear the music, view videos and read more!
Drunken Fool (Video)
May 2016 marked the release of DRUNKEN FOOL, the 4th video from Debra's "A Cold Wind Blows" album. To read more please click here.
Gimme Some Lovin'
Valentines Day 2016 marked the video debut of Debra Lyn's live version of the classic Steve Winwood/Spencer Davis Band song, GIMME SOME LOVIN'. This was part of a live Periscope "SONGWRITERS IN THE ROUND" event which was held at Palette Studio and featured Debra, Jeff Silverman and special guest, Jon Mullane. To read more and view the video, please click here.
GIMME SOME LOVIN also received a nomination for Producer/Production in the prestigious Hollywood Music In Media Awards (HMMA) in 2016 and reached #1 on SoundCloud's Folk & Singer-Songwriter Chart.
A Cold Wind Blows
In March 2014 Debra Lyn released her second solo studio album A COLD WIND BLOWS. Produced by Jeff Silverman, Palette (MSP) music • studio • productions, this album is a staggeringly honest work of art that doesn't impose ideas, opinions or viewpoints. Rather, it respectfully invites listeners to experience the vast complexities and stark, simple truths that shape our most intimate relationships, define our deepest emotions, and ultimately determine who we are…and who we aren't. The album includes nine new songs, seven of which were written by Debra and Jeff and another beautiful string arrangement WITH OR WITHOUT YOU, featuring the talents of Tim Lorsch who also co-wrote the song with Debra and Jeff.  Also  included are two remixes from Debra's I CAN'T REMEMBER TO FORGET YOU album. The album has a "modern/progressive" edge in its approach without an overly processed sound. It is meant to create the feeling as if you're listening to Debra and the band performing in an intimate setting like your own living room or a small venue.
A COLD WIND BLOWS also received a 4 Star Rating from Nashville's "Stacy's Music Row Report" and a Good+ review from RJ Lannon, ZoneMusicReporter.com. The Album, A COLD WIND BLOWS, reached #16 on the "Roots Music Report's" Weekly Top 50 Roots Rock Album Chart with the singles BELIEVE and DRUNKEN FOOL reaching #44 and 45 on the Top 50 Roots Rock Song Chart. "Roots Music Report" is the number one independent music chart in the world. They compile radio airplay data from stations around the globe that play all forms of roots music. DRUNKEN FOOL also reached #5 on SoundCloud's Top 50 Country Chart.
Save the Mistletoe For Me
In 2013, Debra released the holiday song, SAVE THE MISTLETOE FOR ME, written by Jeff Silverman and Pamela Philips Oland. To quote Stacy's Music Row Report, in Nashville: "With the right exposure, "Save The Mistletoe For Me" could be a perennial Christmas hit."
I Can't Remember To Forget You
In 2009 Debra released her I CAN'T REMEMBER TO FORGET YOU Album, her first collaboration with producer, Jeff Silverman. Ten of the songs on this album were written by Debra and Jeff. Also included is a unique remake of Harry Chapin's classic song, CATS IN THE CRADLE. A video for the album's title track was produced by Shari Belafonte and Sam Behrens for Sowelu Entertainment. A new video and single were also released in 2011 for I'LL ALWAYS MISS THE LOVE I LEFT BEHIND. This album was a bridge between a Top 40 Country feel and Debra's prior bluegrass album with her band Soulgrass (2002).
Soulgrass
In 2002, Debra and her band, Soulgrass, released their self-titled CD. Two singles, including YOU DIDN'T COME HOME, an original written by Debra, and the more traditional LOVE PLEASE COME HOME, were released in the U.S. on the "Prime Cuts of Bluegrass" compilation CD. Nearly 400 stations in the U.S. and overseas reported airplay for these singles. LOVE PLEASE COME HOME was also added to the playlist for cable television's "Music Choice."
Soulgrass featured legendary performers such as Curtis Burch (O Brother Where Art Thou & founding member of New Grass Revival) and the late Billy Ray Lathum (Dillards, Kentucky Colonels). Soulgrass was featured in the 2004-2005 Kentucky Performing Arts Directory. They performed at numerous venues throughout the southeastern U.S. such as Nashville, Tennessee's world-renowned Station Inn. Debra and Soulgrass were also featured performers on many live radio and television programs in Kentucky, Indiana, North Carolina and Tennessee.
Earlier Down The Road . . .
Originally from upstate New York, Debra's musical interest was nurtured by her grandmother, Betsy Lewis, who was also a performer during the World War II era. When she was twelve years old Betsy gave Debra her first guitar. Before too long Debra was playing music around the campfire, entering talent contests and performing with local country music bands. Debra's first band, Cimmeron won the Northeast Country Music Association's "Sunrise Award" for best new country act. Cimmeron went on to release the Indie single MY HEART'S TRUE TO YOU, co-written by Debra, which received airplay on country radio stations from New York to California.
A little more about Debra Lyn & Palette Records
In 2013 Debra Lyn and Jeff Silverman founded Palette Records: "A record label created by artists – for the artists. The label was created as a vehicle to not only showcase the artists, but to also channel and share all of their individual efforts in promotion and marketing so that they are beneficial to the label as a whole. The current roster includes artists that each have their own unique style and vision. "A Cold Wind Blows" is the first full length album to be released on Palette Records.
In addition to being a performer, singer and songwriter, Debra has 20+ years of administrative experience that she brings to the label. She is looking forward to using these skills to promote her new album and Palette Records.