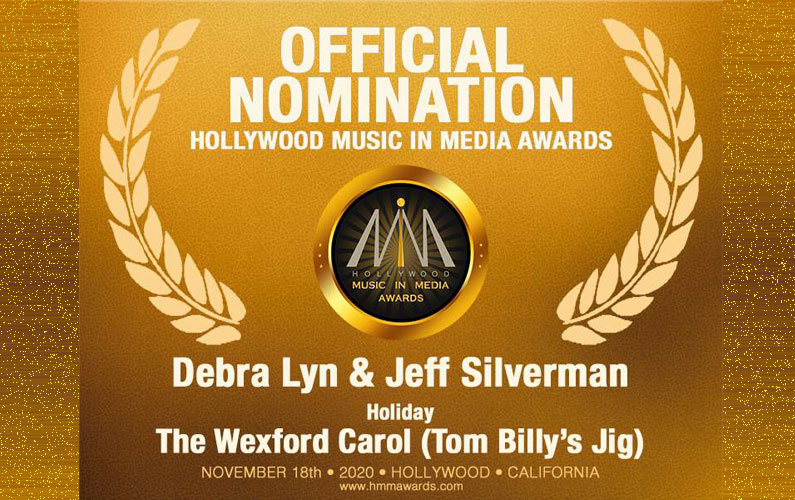 Debra Lyn and I are so honored to have just received this (HMMA) Hollywood Music in Media Nomination!
faith
/fāTH/
complete trust or confidence in someone or something.

… Irregardless of your belief "system," we hope that everyone will find some solace during these difficult times, while listening to our upbeat rendition of the Irish Christmas Carol, "Wexford Carol (Tom Billy's Jig)." Be safe and well.
Listen Now:
https://debralyn.com/wexford-carol-traditional-irish-christmas-carol/
Produced, Arranged, Engineered, Mixed & Mastered by:
Jeff Silverman at Palette Music • Studio • Productions (MSP)
Mount Juliet / Nashville, TN
www.palettemusic.net
www.VirtualStudioNetworks.com
MUSICIANS:
Vocals / Mountain Dulcimer – Debra Lyn
Drums / Percussion – Matthew Burgess
Uilleann Pipes / Whistle – Eamonn Dillon
Cello – Aileen O'Brien
Baritone Acoustic / Bass – Jeff Silverman
Irish Fiddle – Bill Verdier
Debra Lyn and I want to wish all Hollywood Music in Media Awards nominees all the best, and then some! 🙂